Registration for the Manalapan Baseball and Softball Association Spring 2017 season is now open for all baseball and softball age groups.
New in 2017: Early-Bird Discount
Register by January 16, 2017 and receive $20 off of your registration fee!
New in 2017: Installment Payments
When paying your 2017 registration fees, you will have the option to either pay the total amount in full or make installments. If you choose the installment option, after paying an initial $75.00 deposit at the time of registration, your credit card will be charged the remaining balance in two equal payments on 2/1/17 and 3/1/17. Note: the work bond and lottery must be paid in full at the time of registration.
Registration Instructions
To register, please follow these instructions:
Click "Register Now" in the upper-right hand corner of manalapanbaseball.com
Register for the 2017 Work Bond. When you arrive at the payment screen, click the "Register Another" button.
Register for the 2017 Lottery. When you arrive at the payment screen, click the "Register Another" button.
Select your age group division to complete registration.
At the payment screen, click "Pay Now" to submit payment and complete the registration process.
Please note that you must complete the work bond registration and lottery registration before registering for your age group division.
MBSA Lottery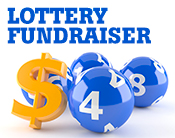 Each family is required to sell or purchase (10) $10 tickets which contain a 3 digit number between 000-999. If the number on your ticket matches the NJ Lottery Pick 3 Evening Drawing during the month of May 2017, your ticket will win $100.
There will be multiple winners each night and a ticket can win more than once if your ticket number matches the Pick 3 drawing multiple times during the month. The ticket stubs will be distributed during the first week of the season and you have the option of selling them to friends or family.
2017 Little League Age Chart
The Manalapan Baseball & Softball Association follows the Little League age chart. Click here to determine your baseball or softball age for the 2017 season.
Financial Assistance
We believe all children should have the opportunity to play baseball and softball. MBSA does have financial assistance programs and flexible payment options available for those who qualify. If you would like more information about these programs please contact the registrar, Damien Kane
We are looking forward to a great 2017 season!